Refuse district
Solid Waste FOREMAN
Warren Newhouse
Can be reached at:
406-222-4187
Park County Refuse / Green Boxes
These designated areas throughout Park County are collection points for your waste. Please click here for specific location's hours and contact information.

Please call if you are unsure of how to dispose of materials.
Park County is also cooperating with the City of Livingston to allow county residents to recycle glass and any other accepted recyclables to the City Transfer station, located at 330 Bennett Street behind the City Utility Building. Please check City of Livingston's current Recycling options.
Beginning January 2nd, 2018 the green boxes located at the City Transfer Station will be re-located to the County Transfer Station located at 328 M St. in Livingston to accommodate upcoming improvements at the City Transfer Station. Current hours are Monday through Friday between 6:30AM and 2:00PM.
The 2018 Park County Refuse brochures and tags are scheduled to be distributed in late January 2018. If you have any questions or need extra tags, contact the Accounting Office at 222-4192.
Other information
Annual refuse tags cost $174.93 for two hanging tags for single residental use. Tags are valid from January to December. Tag amounts may be pro-rated on asemi-annual for new construction, and extra or replacement tags are $10 each. See Fee Policy for more information.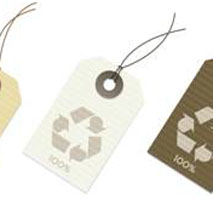 Solid Waste Board Meeting Minutes
Consideration of Solid Waste Dispoal Options, June 2012
Technical Memorandum- Bell, November 2011
Solid Waste Management Plan- Zia, September 2006
Park County Refuse / Green Boxes
Located within the communities as indicated by green boxes on map to the right.

Call for further Information
406-222-4187
City of Livingston
Transfer & Recycling Center
330 Bennet Street, Livingston
MONDAY - FRIDAY
8:30 a.m. to 4:30 p.m.

SATURDAY
8:30 a.m. to Noon (Summer Only)(406) 222-5667
Park County Landfill Note: Park County Landfill will no longer accept refuse beginning on December 1st, 2014