The Park County Superintendent of Schools is to provide administrative support, information and organization for the schools and communities of Park County. The office must meet the requirements of federal, state, and local codes and policies while providing quality service to the children, families, schools and taxpayers of Park County.
The county superintendent provides administrative services to three rural independent school districts in Park County, conducts legal hearings of disputes, calculates and correlates county financial information, and acts as record keeper of school information. Home school students register with this office and any county resident is able to access the Park County Homeschool Network.. Information is provided to real estate agents and residents as to the school district in which acreages and homes are located. Also, any property transfers between school districts go through this office. There are seven public school districts with eleven schools in Park County. These schools include: Arrowhead School, Cooke City Schools,
Gardiner Schools
,
Livingston Schools
,
Pine Creek Schools
,
Shields Valley Schools
and Springdale School. Student population is comprised of approximately twenty-one hundred public school students as well as more than 300 home school and private school students. Private Schools within Park County include:
Montessori Island School,
St. Mary's Catholic School
and Thomas More Elementary/Henry Wadsworth Longfellow Academy.
The superintendent's office also calculates, correlates and reports transportation and retirement mills to the county commissioners for their approval and oversees the disbursal of the revenues generated for all of the Park County public schools. It is also the responsibility of the county superintendent's office to review all of the county's schools' budgets and also their end of the year financial summaries in conjunction with the Park County Treasurer's Office before they receive final approval from the county commissioners and the Montana Office of Public Instruction.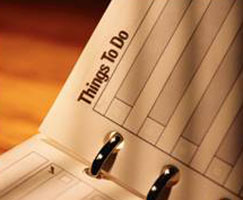 County Commission Goals/Department Response
The County Commission established a set of overarching goals for the county government. Listed below are the County Commission's goals, followed by the methods by which the County Superintendent of Schools is striving to fulfill those goals:

Exceptional Customer Service
Provide a sound education for all the school children of Park County.
Educate school boards as to their legal responsibilities and duties.
Network students and teachers within the county.
Work with home school parents in registration and attendance policies.
Research and courteously answer in a timely manner all educational questions of the general public.
Provide statistical information on public schools in Park County.

Be A Model for Excellence in Government
Support school boards to make informed decisions.
Assist all schools in meeting and maintaining accreditation.
Help rural schools to achieve adequate yearly progress.
Meet all reporting deadlines. (OPI reports, trustee reports, school budgets, millage assessment, joint district reports)

Improve Communications
Provide information on enrollment and budget statistics for all seven school districts.
Communicate school district boundaries in a clear and concise manner to realtors and the public.

To be the Employer of Choice
To insure that the teachers in the rural schools are highly qualified.