It is the goal of this department is to: 1) Provide public health protection,
2) Offer educational & training opportunities,
3) Supply beneficial information, and
4) Enforce health protection standards as outlined by the State of Montana or Federal government guidelines.

Sanitarian, General Questions,Food, Public Accomondations, Licensed Establishments
Head Sanitarian
Kaleb Pearson.M.S., REHS/RS
P. 406-222-4145
C. 406-223-1303
kpearson@parkcounty.org
Trish Fievet
Administrative Asst.
P. 406-222-4145
F. 406-222-4763
tfievet@parkcounty.org


Sanitarian for Sweetgrass County
sgsant@itstriangle.com
We are often out doing Inspections.
Please call for an appointment:
1-406-222-4145
Park County Board Of Health
Are you interested in serving your community and have a passion for public health? The Park County Board of Health is seeking applications from motivated individuals to fill two recently opened positions. The Board meets at least once quarterly and on an as-needed basis at the City County Complex in Livingston. Come help improve the shape the well-being of the community you love! Applicants must be a resident of Park County. Applications can be picked up at the Health Department at 414 E. Callender St. In Livingston or contact Kaleb Pearson at 406-222-4145 or KPearson@parkcounty.org for more information.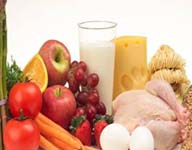 Food Services
ServSafe Online Exam Vouchers Purchases Steps

Procedures for Disinfecting Vomit and Diarrhea
MT DPHHS Animals in Food Service Establishments (Jan 2015)
FDA Form 1-B Employee Health & Personal Hygiene Handbook
Livestock & Fowl
Chicken Brochure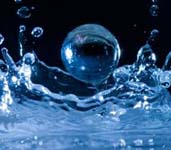 Water Services