Survey
We are embarking on an exciting project to develop a new museum experience. We want to include your voice in the process. Your input will ensure that the project team includes a wide range of perspectives.
For more than 11,000 years, towering mountain ranges and lush river valleys with abundant wildlife have drawn residents and visitors to this area. The wonders of Yellowstone National Park are nearby. Park county's people are friendly. And our communities are charming. We invite you to become a part of our history.
New in 2020 are online exhibits. These include Exploring Yellowstone Through ART, a 2015 exhibit, which showcases twenty-five local artists and their inspirational stories; Glimmers of History, weekly social media posts that highlight photos and stories in our collections; and Honoring Park County Veterans: A Military History, personal stories from local veterans and more.
Click here for a 360-degree virtual tour of the museum! (Courtesy of Henry Harrison.)
Explore permanent exhibits that interpret the area's native cultures; the railway's role in bringing visitors to Yellowstone National Park and other transportation themes; and the stories and artifacts of early-day communities. Outdoor exhibits include a one-room schoolhouse; blacksmith shop; a fleet of transportation vehicles, including a caboose.
Current temporary exhibits include: Pull Up a Chair: Tales from the Seats of History; On Fire: Structural and Wildland Firefighting; A Military History of Park County; and Ice Age Mammals. Upcoming exhibits include: Celebrating Yellowstone, a juried art show and sale celebrating Yellowstone National Park's 150th anniversary.
The museum is located at 118 W. Chinook St., Livingston, Montana, and is housed in the 1906 North Side School, which is on the National Register of Historic Places.
Dig a little deeper and visit our Research Center.
Attend a program.
Lewis and Clark National Historic Trail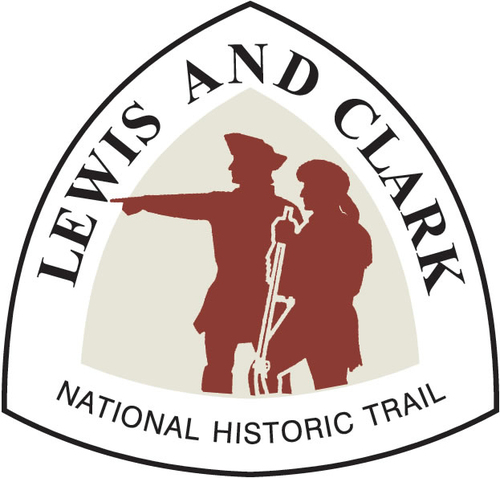 The Yellowstone Gateway Museum is on the Lewis and Clark National Historic Trail. Visit us and receive a special cancellation stamp for your National Park Service passport book. Find more information about the trail here: https://www.nps.gov/lecl/index.htm
The mission of the Yellowstone Gateway Museum is to build community, connection and inspiration by sharing stories of Park County Montana's cultural and natural history through accessible collections and programs.