park county fairgrounds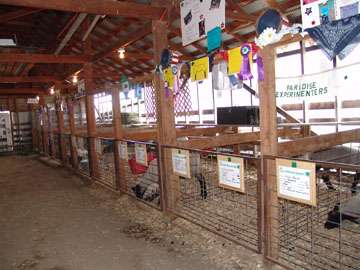 We are a clean and friendly environment that offers a variety of activities throughout the year. Some of our highlighted events include the annual county fair, Christmas fair, professional rodeo, Professional Bull Riding, team roping, and auctions along with many more family fun traditions. Our small facility is generally equipped with everything you might need while away from your own home. We offer electricity for your RV, dry camping, showers, horse stalling, building rental, and an arena. Parking is never a concern, nor is peace and quiet. The kitchen has cooked thousands of meals, and the barns are always ready to house any species. In the colder months boat and RV storage is also available. The newest building is just a few steps away from our oldest building. The new building can wear many faces while our 1935 octagonal log building, better known as the sale pavilion, possess great character and much history. The WPA constructed it. We love hosting guests and appreciate your business. Please take a few moments to view our links. If we can be of any assistance day or night, please call 406-222-4185.
-Kim Knutson, Fair Manager
2014 County Fair
It's almost that time...we're gearing up for the Annual County Fair!
The 2014 Park County Fair
will be Wednesday July 30 through Saturday, August 2, 2014.

Our ever-popular and in-demand Annual Demolition Derby will be on Sunday, August 3, 2014

Other annual favorites will be back:
6th Annual PCF Ranch Rodeo - Thursday, July 31st @ 7 pm
61st Park FFA Sundown Showdown - July 30th @ pm
Shields Valley FFA Pig Wrestling - Aug. 2nd @ 7:30 pm
and many more...
Events Calendar
Click on yellow highlighted date(s) for event information in the calendar below.
You may also call Fair Manager 406-222-4185 for further information or to schedule your event at the wonderful Fairgrounds.
Fair Board
The Fair Board meets on the Third Tuesday of each month at 6:30 pm in the Fairgrounds Office. Please contact Fair Manager at 406-222-4185 for any further questions or directions.
Applications are accepted for new members in anticipation of expiring terms. A notice requesting member applications is published in the Livingston Enterprise, on the Park County website, and in the City/County Complex. An applicant interview may be part of the selection process.
Current board members include:
Jim Sykes, Acting Chairman
Mike Adams
Bill Rambow
Jason Frost
Grounds Keeper - Tim Henson