We hope you'll join us for our Fall 2021 Speaker Series, inspired by areas that border or are near the edge of Park County, Montana. Registration is required for each program but it's easy. Scroll down and click on each webinar title that you'd like to attend, complete registration and you will receive an email with a Zoom link. The Yellowstone Gateway Museum is happy to present these free programs but we hope you'll consider making a donation. Any amount helps us deliver the quality programming that you expect and now can enjoy from home. Please contact Executive Director Mark Brammer, 406.222.4184, for more information.
Programs will be uploaded to YouTube after each live presentation. Click here to visit our YouTube channel.
Wilderness, Wildness, & the Absaroka-Beartooth Wilderness Area: From Grasshoppers to Grizzly Bears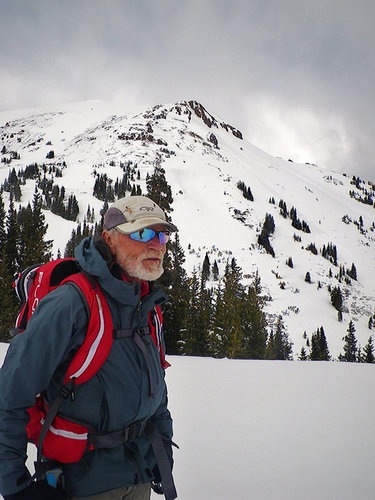 Wednesday, October 20, 7:00PM

Click here to view program on YouTube.

Jesse Logan, presenter

Those of us in Park County, Montana are extremely fortunate to live on the doorstep of the wildest country remaining in the contiguous US. Much of the Greater Yellowstone Ecosystem is protected as National Parks, National Forest, or designated Wilderness. Among the most spectacular of these is the Absaroka-Beartooth Wilderness Area. At almost 1,000,000 acres, this spectacular landscape is nearly half the size of Yellowstone National Park itself. Although, even such a large, protected area is not sufficient for the complete habitat requirements of many wildlife species. These species, and in fact, the indigenous humans who utilized them, followed seasonal migration paths that were not restricted by human-made borders on a map. Both the promise of protected Wilderness and the challenges presented by their artificial boundaries will be explored using two examples from Voices of Yellowstone's Capstone: A Narrative Atlas of the Absaroka-Beartooth Wilderness (available at Elk River Books, Sax and Fryer, Dan Bailey's, or on-line at https://shop.abwilderness.org/)

Jesse Logan spent the first half of his career in academia at Colorado State University and Virginia Tech. He finished as a research scientist for the US Forest Service in Logan, UT. After retiring in 2006, he moved to Montana with his wife Catherine where they summer in Emigrant and winter in Cooke City, where he works as a backcountry ski guide for Yellowstone Ski Tours. He has published over 100 scientific articles, and more recently, numerous essays regarding the wilderness experience. He was Associate and Contributing Map Editor for Voices of Yellowstone's Capstone: A Narrative Atlas of the Absaroka-Beartooth Wilderness. which won the 2020 Big Sky Award and an Independent Publisher Book Awards Gold Medal, and was a High Plains Book Award finalist.
Ivan Doig: Writer of Montana's Land & People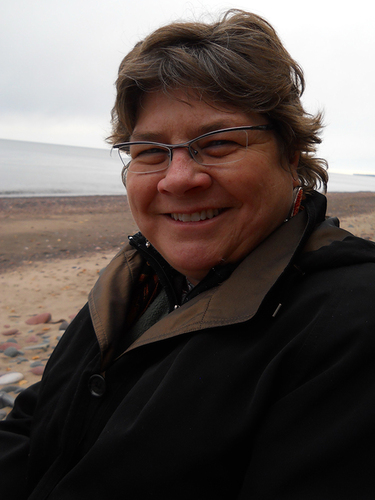 Wednesday, November 10, 7:00PM

Click here to view program on YouTube.

Mary Murphy, presenter

Ivan Doig captured the Montana landscape and the Montana voice in his novels. But his own voice was born in Meagher County in his beloved memoir This House of Sky, the story of his childhood and coming of age. Doig returned over and over to the world of central Montana and the Rocky Mountain front in his novels. But he learned to write about the land and people of Montana by living and listening in Meagher County. Murphy will discuss the deep respect for working people and the love of Montana language that characterize all Doig's works and that grew from his own experiences.

Mary Murphy is a Distinguished Professor of History at Montana State University Bozeman and the Director of the Ivan Doig Center for the Study of the Lands and Peoples of the North American West. She teaches courses in American history with a special focus on gender and on the history and culture of food. Among her books are Hope in Hard Times: New Deal Photographs of Montana, 1936-1942 and Mining Cultures: Men, Women, and Leisure in Butte, 1914-41.
The Beartooth Highway: A History of America's Most Beautiful Drive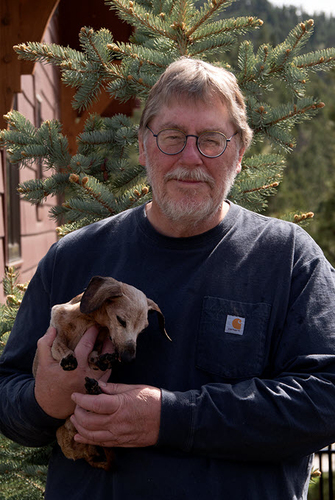 Wednesday, November 17, 7:00PM

Click here to view program on YouTube.

Jon Axline, presenter

The famed Beartooth Highway is particularly noted for its sometimes frightening switchbacks, steep grades, and its spectacular views. The construction of the highway is a story in and of itself. Built during the Great Depression, the Beartooth Highway was the result of many years of political lobbying by Montana's congressional delegation and the National Park Service. The highway also presented significant engineering and construction challenges. This is the story of how the highway came about and the story of the men who designed it and the contractors who built America's most scenic highway.

Jon Axline is the long-time historian and interpretive marker coordinator at the Montana Department of Transportation. He's a fourth-generation Montanan and graduated from Montana State University with an MA in American history. Jon has also published a number of articles and books on a variety of Montana history subjects ranging from dinosaur raptors to the cold war sky watchers. He lives in Helena with his wife, Lisa, three Corgis and a spoiled dachshund. His topic will be on the construction of the Beartooth Highway, one of Montana's most spectacular crown jewels.
We hope you enjoy the speaker series and that you'll pass along this opportunity to learn more about the neighboring areas that border Park County, Montana.
All of our programs are uploaded to our YouTube channel. Consider subscribing!