We hope you'll join us for our Spring 2021 Speaker Series. Registration is required for each program but it's easy. Scroll down and click on each webinar title that you'd like to attend, complete registration and you will receive an email with a Zoom link. The Yellowstone Gateway Museum is happy to present these free programs but we hope you'll consider making a donation. Any amount helps us deliver the quality programming that you expect and now can enjoy from home.
Programs will be uploaded to YouTube after each live presentation. Click here to visit our YouTube channel.
The Day That Finally Came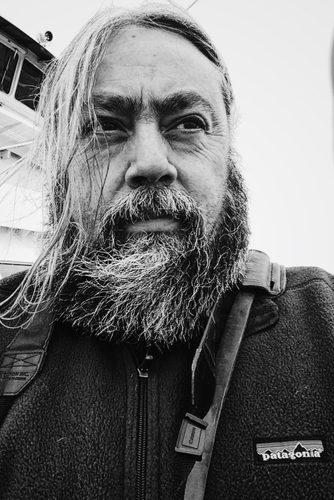 Wednesday, April 7, 7:00PM

Click here to view program on YouTube.

Chris LaTray, presenter

Montana's Little Shell Tribe of Chippewa Indians recently became the 574th Indian tribe to be recognized by the United States government, after nearly 150 years of trying. Headquartered in Great Falls with more than 5,300 enrolled members, the Little Shell Tribe is connected to all area Anishinaabe tribes, including the Chippewa, Cree, and Assiniboine people, and, particularly, the Métis, or mixed-race. La Tray draws stories from historians like the late Nicholas Vrooman and Verne Dusenberry to reveal the larger reality behind the "Little Shell" name, including how conflict with the US government led to the fracture and spreading out of what were once tight, family-based bands, their members often finding refuge on other reservations and marrying into other Montana tribes, like the Blackfeet and Salish people. The program helps people better understand who the Little Shell are, and their part in the history of North America.

Chris La Tray is a writer and storyteller. He is a regular contributor to the Missoulian, Montana Quarterly, and university journals including Camas Magazine, Cutbank Online, and Talking River. His first book, One-Sentence Journal: Short Poems and Essays From the World At Large (2018, Riverfeet Press) won the 2018 Montana Book Award and a 2019 High Plains Book Award. His next book, Becoming Little Shell, will be published by Milkweed Editions in Spring 2021. This book is the story of La Tray's mixed-race, Métis heritage and is also a history of the state's Métis people, their largely unrecognized cultural presence on the High Plains of the U.S., and finally of the Little Shell tribe and their struggle for federal recognition.

La Tray is Chippewa-Cree Métis, and is an enrolled member of the Little Shell Tribe of Chippewa Indians. He is a director on the board of the Big Sky Country National Heritage Area, serving as the official representative of the Little Shell Tribe. Born and raised in Montana, La Tray grew up near Frenchtown.
Montana Women: Making Do & Making a Difference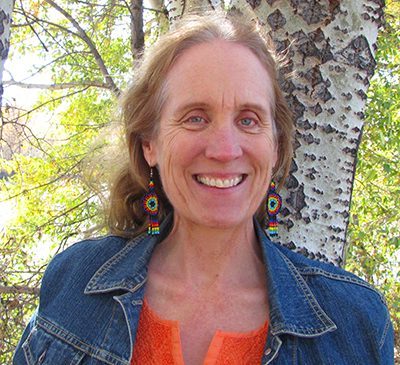 Wednesday, April 14, 7:00PM

6:30PM Friends Annual Meeting

Click here to view program on YouTube.

Karen Reinhart, presenter

Stories of hardworking wives and mothers who strived to make a living off the land; women who worked outside the home in traditional female roles; and women who were trailblazers in endeavors beyond these traditional roles. Many Montana women made a difference for people (and still do) in their communities, the state, and in some cases, beyond. Reinhart celebrates the stories of virtually unknown, extraordinary "ordinary" women from Park County and beyond. Program features images from Yellowstone Gateway Museum collections.

Karen Reinhart, a native of central Montana, has worked more than twenty-five years in area museums. She worked as a National Park Service Interpreter in Yellowstone National Park, education and outreach curator at the history museum in Jackson, Wyoming, and currently is the curator at the Yellowstone Gateway Museum in Livingston, Montana. Karen manages collections, develops interpretive exhibits and programming, and over the past year has created online programming and exhibits. Karen published two books, Old Faithful Inn: Crown Jewel of National Park Lodges and Yellowstone's Rebirth by Fires: Rising from the Ashes of the 1988 Wildfires. She enjoys weaving stories into all of her work.
A Brief History of Cooke City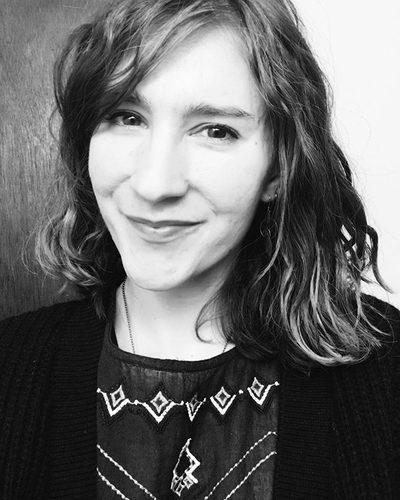 Wednesday, April 21, 7:00PM

Click here to view program on YouTube.

Kelly Hartman, presenter

Historian Kelly Hartman published A Brief History of Cooke City in 2019. She tells stories of people from the book that hadn't been told in recent years, or to their full capacity. Kelly was especially interested in the people who actually lived and died in the valley--those who had lived a full mountain experience, in particular, those that her readers could most relate to, and those that made the valley what it is today.

From the back cover of the book: "With claims staked, 1870s prospectors at Cooke City patiently waited for adequate transportation to get their ore to market. Eager enough, they named the town in honor of Northern Pacific tycoon Jay Cooke. Ironically, Cooke's influence in creating Yellowstone National Park stunted the growth of the town, as the park blocked any efforts to support a railroad through its borders. For more than sixty years, residents waited for rail until a new economy took hold—tourism. The dreams of the miners still live on in tumble-down shacks and rusty old mining equipment. And the successful vision of entrepreneurs offering rustic relaxation at the doorstep of Yellowstone continues to lure visitors. Historian Kelly Hartman recounts the saga that left hundreds battling for a railroad that never came."

Kelly Hartman was raised in Silver Gate, Montana, attending kindergarten through eighth grade at the one-room schoolhouse in Cooke City. She received her AA in art at Northwest Community College in Powell, Wyoming, and her BFA in painting from Western Oregon University in Monmouth, Oregon. She started her museum career as the Director of the Cooke City Montana Museum during its opening year. In 2016, she began work as the curator of the Gallatin History Museum in Bozeman, Montana. Her first book, A Brief History of Cooke City, was published in 2019; Her second book, Murder Along the Yellowstone Trail: The Execution of Seth Danner, was released in 2020.
Livingston and Park County: The Early Years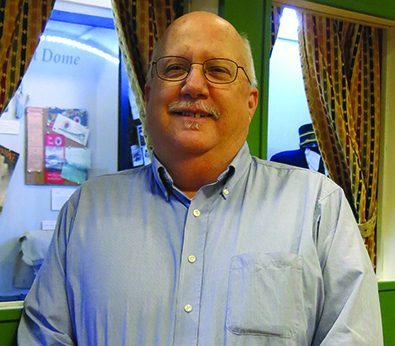 Wednesday, April 28, 7:00PM

Click here to view program on YouTube.

Paul Shea, presenter

Paul Shea illustrates the area's early history with historic photos from the museum's collection, tracing the beginnings and the development of Park County. He explores the success story of Livingston and the county as a whole, which rose from a sleepy agricultural area that was once part of Gallatin County to a bustling railroad center and gateway to the world's first national park. Livingston was built because of the Northern Pacific Railroad (NPR) and the location of its locomotive repair shops east of the mountains. The railroad was the largest employer in the county for many years, driving economic development that led to the separation of Park County from Gallatin County in 1887.

Shea served as director of the Yellowstone Gateway Museum from December 2009 to April 2020. Before his move to Livingston, Shea was the founding executive director of the Yellowstone Historic Center in West Yellowstone, a position he held from 1998 to 2008. Paul also oversaw the restoration of West Yellowstone's historic railroad district. Shea has lived and worked in and around Yellowstone National Park since 1979 and is originally from Nevada.
We hope you enjoy the speaker series and that you'll pass along this opportunity to learn more about the people who call Montana home. If you can donate any amount to help us continue offering free programming, we are grateful. Consider subscribing to our YouTube channel, where all programs will be uploaded.
Thank you!