The "Clovis Child" refers to the 12,600 year-old Anzick Site in Park County— the oldest Clovis-era burial site in North America. Since it was first discovered in the 1960s, the site and the remains of the child buried there have been the focus of archeological and scientific study, including DNA analysis. The child's remains were reburied at the site in 2014, amid controversy centered on the need for tribal consultation prior to the study of the site, the associated artifacts, and the child's remains.
Funded by a grant from Humanities Montana, the series will be offered to all high school and tribal college students in Montana beginning in October 2020 and will continue through June 2021. Participants are encouraged to attend all eight one-hour sessions and will:
Learn about the 12,600 year-old Anzick Site—the oldest Clovis-era burial site in North America.
Learn about the day-to-day work of archaeologists, anthropologists, educators, historians, Tribal Historic Preservation Officers, and genetic scientists and the skills necessary to become a professional in these fields.
Evaluate different viewpoints on studying American Indian remains from genetic scientists, archaeologists, museum specialists, and American Indians.
Have the opportunity to participate in career chats with these professionals.
Participate in meaningful live presentations and discussion around the themes presented in Project Archaeology: Investigating the First Peoples, The Clovis Child Burial.
Speakers Panel - Montana's Native People: Perspectives on the Clovis Child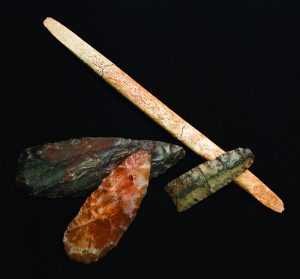 Thursday, May 13, 7:00PM


Click here to view this presentation on YouTube.

This webinar features a panel discussion among science and humanities professionals who have studied the Anzick Site, a 12,600-year-old Clovis Child burial site in Park County, Montana. Presenters will give a brief summary of their careers and their work with the site. We invite you to join in this exciting discussion as we explore the connections between different disciplines which have added to the knowledge of this amazing site.

We hope you will take advantage of this opportunity for live interactions with Crystal Alegria, historian; Sarah Anzick, molecular biologist; Jessica Bush, archaeologist; Shane Doyle and Skye Gilham, educators and cultural liaisons; Duane Reid, tribal historic preservation officer; Amanda Trum, curator of collections; and Stockton White, anthropologist. (Scroll down for speakers' biographies in individual programs below.)


The panel presentation will be recorded and archived on the Yellowstone Gateway Museum's YouTube site and will be made widely available to other educational portals upon request. Contact Karen Reinhart, Contact or 406.222.4184 for more information.
Double Helixes in Medicine Wheel Country: Sacred Circles of Life and Love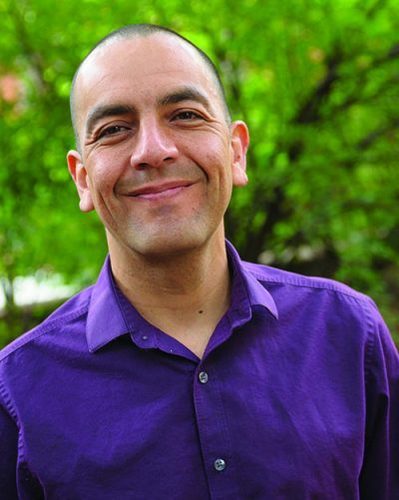 Tuesday, October 13, 1:30PM

Dr. Shane Doyle, educator and cultural liaison

Click here to view this presentation on YouTube.

Dr. Shane Doyle describes his experience while working as a liaison between the Center for Geogenetics and the Tribal Nations of Montana. Doyle, a member of the Apsáalooke (Crow) Nation, helped to organize the multi-tribal ceremonial reburial of the ancient remains that were discovered at the site in 1968. Dr. Doyle will also comment on his continued his collaborative work with the University of Copenhagen.

Dr. Shane Doyle has been a singer of Northern Plains tribal style of music for 30 years. He holds a Doctorate in Curriculum and Instruction with 20 years of teaching experience and has designed American Indian curriculum for Montana public schools, the National Park Service, and the Museum of the Rockies. Shane serves on many boards, including Extreme History Project, Hopa Mountain, the Montana Conservation Corps, and the Archaeological Conservancy, as well as on the Montana Arts Council culture and aesthetics committee and the Governors Parks in Focus Committee. He is a widely sought speaker on northern Plains Tribal culture and public lands in Montana, was instrumental in the repatriation of the Anzick Clovis Child near Wilsall in Park County, and studied genetics with the University of Copenhagen, Denmark in 2016. Shane and his wife Megkian and their five children, ages 5 – 14, reside in Bozeman.
Community History through the Lens of the Anzick Site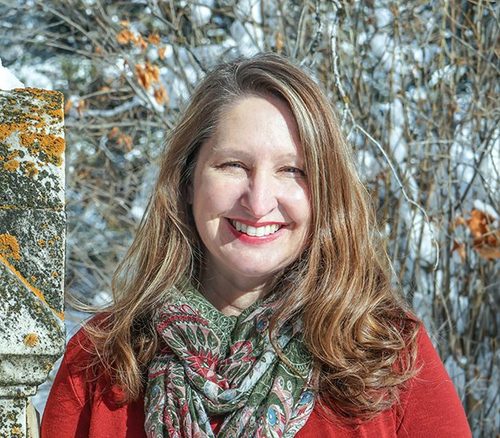 Tuesday, October 20, 1:30PM

Click here to view this presentation on YouTube.

Crystal Alegria grew up in Livingston, and learned about the Anzick archaeological site early in life but it wasn't until she attended Montana State University and started studying Anthropology that she learned the significance of this site. Crystal will speak to her connection to this important place and her career path in archaeology and history that led her to become the Executive Director of The Extreme History Project.

Crystal Alegria is the Director of The Extreme History Project, a nonprofit that makes history relevant. She has worked in the field of public history and archaeology education for last twenty years at a variety of museums and heritage organizations. She co-founded the Extreme History Project with colleague Marsha Fulton and has helped build the organization into an award-winning nonprofit that engages the public in history through walking tours, a lecture series, workshops, oral history, preservation projects, and other unique historical programming. Crystal serves on Bozeman's Historic Preservation Advisory Board and is a founding member of the Bozeman Historic Preservation Advocacy Group. She has written numerous articles and blogs on various topics relating to Montana history. Ms. Alegria has a B.S. in Anthropology and M.A. in History from Montana State University.
Bridging Nations: A Conversation with Skye Gilham and Sarah Anzick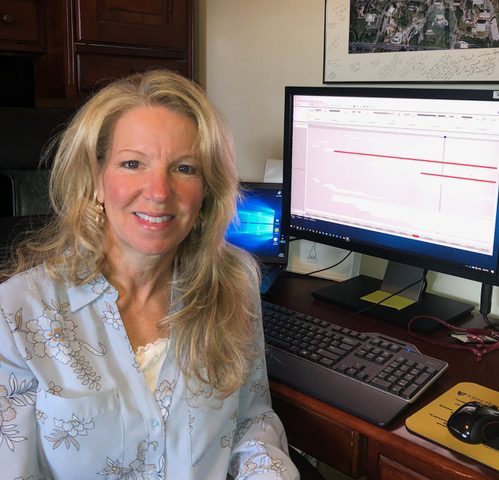 Tuesday, November 3, 1:30PM

Skye Gilham, Educator and Cultural Liaison, and Dr. Sarah Anzick, molecular biologist

Click here to view this presentation on YouTube.

"How can something invisible to the naked eye have such a profound impact on humanity? DNA, life's instruction manual, has fascinated me since I began working in a research lab early in my career, in the mid-1980s. I will talk about my educational background/training and how it contributed to understanding the genetic legacy of the Clovis child. I hope my story will inspire you to discover the wonderful world of science."--Sarah Anzick

"As a Native American woman who also works in science it has often been like living in two worlds; my greatest achievement has been teaching my students about our work and the possibilities for more research that can help our Native people as well as being a role model for them."--Skye Gilham

Dr. Sarah Anzick grew up in Livingston, Montana, and received a Bachelor of Arts in Biology from Carroll College in Helena, MT, in 1988. Her research career began with undergraduate internships in the summers of 1986 and 1987 at the Los Alamos National Laboratories (LANL) in New Mexico. She received a M.S. degree in Medical Sciences from the University of New Mexico in 1992. In 1994, she moved to the National Center for Human Genome Research (currently the National Human Genome Research Institute) and went on to earn her Ph.D. in Molecular and Cellular Oncology from George Washington University in 2000. In 2006, she transferred to the National Cancer Institute where her work focused on the genomics of human breast and colorectal cancer. She returned to her home state in 2010 to work at the National Institute of Allergy and Infectious Diseases. Here, Dr. Anzick utilizes state-of the art genomic-based applications for the study of allergic and infectious diseases. Using her molecular biology background and in a more personal role, she participated in the ancient genome sequencing of one of America's first indigenous people, a 12,600-year-old Clovis boy found in Western Montana.

Skye Gilham grew up on the Blackfeet Reservation. She studied at the University of Montana, earning a Bachelor of Arts (B.A.) in Sociology with an emphasis in Criminology and a double major in Forensic Anthropology. Skye has been an instructor at Blackfeet Community College (BCC) for fifteen years and is currently finishing her M.Ed. in Learning and Education. Most recently, she is working on a Missing & Murdered Indigenous Persons grant with the state and BCC, a cause that she is very passionate about. Genetic research is her other passion, which begin in 2004 when she conducted a McNair Scholarship Research Project titled "Prevalence of Diabetes in Native Americans: Diet & Genetics," which followed the completion of the Human Genome Project. She has also worked with the University of Copenhagen Centre for Geogenetics. Skye was appointed to serve as the Physical Anthropologist on the Montana State Burial Preservation Board in 2011 and was elected Vice Chairman. Her work for the people of Montana over the years in repatriation and reburials has been the highlight of her professional career.
From Siberia to the Americas and Beyond: Becoming an Evolutionary Geneticist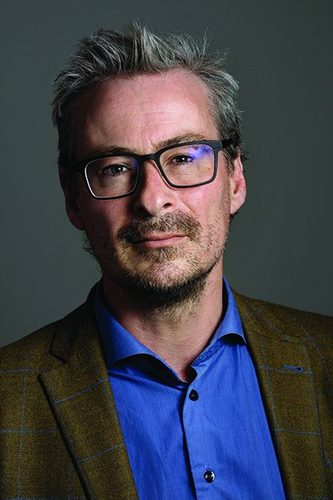 Tuesday, November 10, 1:30PM

Eske Willerslev, geogeneticist

Click here to view this presentation on YouTube.

Throughout my life I have been a student, an explorer, a fur trapper, a scientist, and even a knight, but my main passion has been tracking the migration of humankind through the DNA of ancient and modern living people and discovering the mysteries it holds. The work carried out on the Clovis burial has not only deepened our understanding of the earliest people and how they spread across the continents, but has also shed some light on what the study of ancient DNA can bring to modern communities.

Eske Willerslev is a world famous DNA scientist, professor in the universities of Cambridge and Copenhagen. He has broad research interest in the fields of ecology and evolution and is known for his multidisciplinary approach mixing archaeology, anthropology, paleontology, chemistry, physics, statistics, and mathematics, but also philosophy. Over recent years he has focused major parts of his research on understanding the formation of contemporary human genetic diversity, distribution, and disease burden.
Archaeology, Human Remains, and the State Historic Preservation Office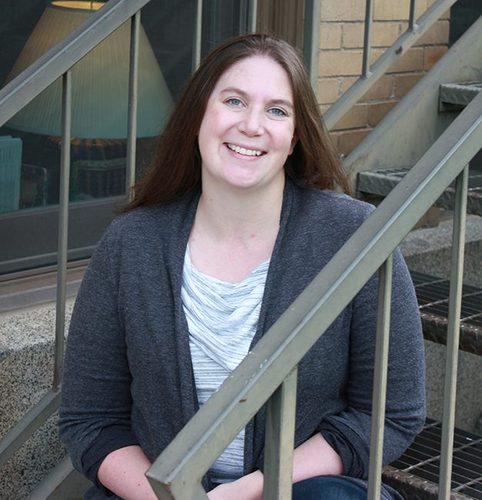 Tuesday, November 17, 1:30PM

Jessica Bush, state archaeologist

Click here to view this presentation on YouTube.

Jessica will talk about her professional career and the work she does at the State Historic Preservation Office, including how it relates to the discovery of human remains. She will also discuss how the Anzick Site fits into the bigger picture of Montana archaeology.

Jessica has her Master's degree in Anthropology from the University of Montana, where her area of interest was precontact plains archaeology. After working for several years as a Section 106 consultant, she became the Review and Compliance Officer at the Montana State Historic Preservation Office. Last fall, Jessica was hired as Montana's State Archaeologist.
The Anzick Site and My Work as a Tribal Historic Preservation Officer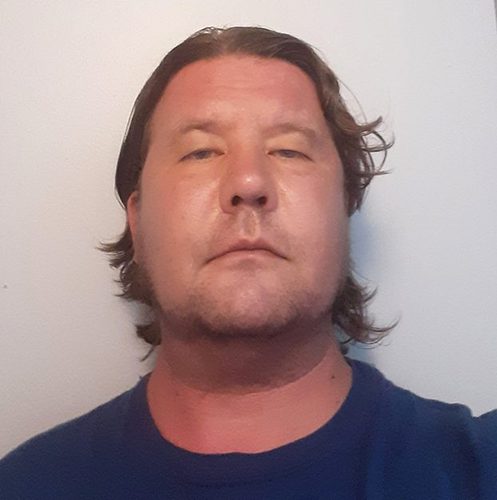 Tuesday, November 24, 1:30PM

Duane Reid, tribal historic preservation officer

Click here to view this presentation on YouTube.

Duane Reid wrote a Capstone paper for his undergraduate BA degree at Salish-Kootenai College that compared and contrasted the Anzick Site remains and the Kennewick Man remains. Reid believes that DNA analysis is crucial for identifying and repatriating culturally unidentifiable Native American remains. He feels strongly that more Native American students should consider studying anthropology and will speak about his studies and career as Tribal Historic Preservation Officer for the Little Shell Tribe.

Duane Reid is an enrolled member of the Little Shell Tribe of Chippewa Indians of Montana and serves as their Tribal Historic Preservation Officer. He has an undergraduate degree in Tribal Historic Preservation from Salish Kootenai College, located on the Flathead Indian Reservation, as well as an MA graduate degree in Anthropology from the University of Montana. Reid has participated in NASA Geospatial Internships, enjoys working with STEM-related projects. He has used GIS Geospatial Science and Software, Hyperspectral and Multispectral imaging and analysis as well as 3D scanning and processing of archaeological and historic artifacts. A favorite part of his job is flying his drone!
Preserving and Interpreting History: A Curatorial Perspective
Tuesday, December 1, 1:30PM

Amanda Streeter Trum, curator of collections

Click here to view this presentation on YouTube.

Amanda Streeter Trum will outline her academic and professional background and how she came to be in her position at the Montana Historical Society. She will also discuss her current role as the Curator of Collections, the different elements of the job, why she thinks it's important, and what her professional relationship to the Anzick Site is.

Amanda Streeter Trum is the Curator of Collections at the Montana Historical Society (MHS). She spent several years working on Cultural Resource Management archaeology projects across the country before receiving a master's degree in Museum Studies from the University of Florida in 2007. Her responsibilities at the MHS include caring for the Anzick Site artifacts and helping to interpret them for the public.
A Summary of the Anzick Site History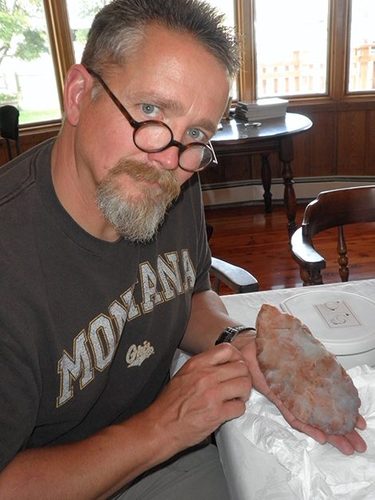 Tuesday, December 8, 1:30PM

Dr. Samuel Stockton (Stocky) White.

Click here to view this presentation on YouTube.

"Archaeology is the study of past humans and societies through the analysis of their material record, or "artifacts" left behind. The Anzick Site provides us with a glimpse into the lives of people living at the end of what is commonly known as The Ice Age, at approximately 13,000 calendar years before present. It is in part, due to the study of this site, that we may begin to further understand the lifeways of those who have lived on these lands since time immemorial."

Dr. S. Stockton (Stocky) White, is a long-time resident of Montana, having grown up south of Livingston in the Paradise Valley. Dr. White attended the University of Montana, beginning in 2009, to pursue a long-desired education in Anthropology and more specifically, the subdiscipline of Archaeology. He earned a B.A. in Anthropology, an M.A. in Cultural Anthropology, and a Ph.D. in Applied Anthropology from U.M., with both his M.A. thesis and Ph.D. dissertation focused on The Anzick Site. Currently, Dr. White works for the Federal Emergency Management Agency (FEMA) as an archaeologist, addressing cultural resource management issues as they pertain to declared disasters occurring in any location in the United States or its territories.
We hope you've enjoyed this webinar series. After each live presentation, we will upload the recording to our YouTube channel. Consider subscribing to our channel so that you will be notified of upcoming programs.
Thanks go to Humanities Montana, for funding the project, and the Montana Office of Public Instruction for additional support. We're also grateful to their staff and to Montana Historical Society, School Services of Montana, and Extreme History Project staff.
We appreciate Montana educators and students, especially those pursuing education at tribal colleges, and others who want to know more about the Clovis Child.
The museum thanks our presenters, and Dr. Shane Doyle and Scott Johnson, Yellowstone Productions, for the series' introductory film. Volunteer Diane Chalfant, also a museum board member, is very passionate about the project and has invested a lot of time. Her work is much appreciated! Please contact Karen Reinhart, Contact, for more information about the Yellowstone Gateway Museum and how you can become more involved.