Add Your Story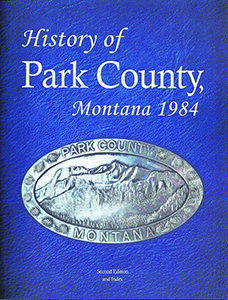 The History of Park County 1984 is the result of a volunteer effort led by past Director, Doris Whithorn. This 512-page book contains the stories of hundreds of people and local businesses. It was reprinted in 2019, including an Index, making the book very useful to researchers. (This volume is available for purchase onsite or online at the Museum Store.) Not everyone in Park County submitted a history in 1984, and, of course, many new residents have since moved to the county. To bring our history up-to-date, the museum is collecting family and business histories that will be edited and published on this web site. Please use the form below to gather and submit your family's history and stories. You may also save the form and send by email to
Contact
. If you don't have access to a computer, you may mail the completed form to: Yellowstone Gateway Museum, 118 W. Chinook St., Livingston, Montana 59047. Any photographs that are submitted must be high resolution. Please call 406-222-4184 for more information.
Mini-Histories
In the museum's exhibit rooms are mini-history, thematic questionnaires. You may also download the pdfs below the photos and mail to above address.
I Remember Corner Grocery Stores
Oral History
We collect Park County oral histories about a variety of topics. If you would like to be interviewed and/or know of others who should be contacted, please contact Karen Reinhart at Contact or call 222-4184.
Can you help conduct interviews? This is very rewarding work. We are happy to train you in the art of interviewing and how to use provided digital recorders.
Donate
One way to preserve your family's history is to donate items to the museum. Don't throw away those old items in your garage or attic!
The collections housed at the museum include books, manuscripts, photographs, audio-visual materials, archaeological and ethnographic artifacts, art, and historic and cultural objects.
The museum accepts donations based on our mission statement and established museum policies. Accepted items are stored archivally, preserving them for future generations; the museum may choose to display artifacts in our frequently changing exhibits. Donated materials are made available to researchers in our Research Center.